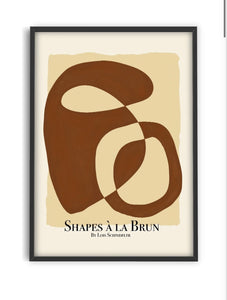 Shapes a la Brun giclée print on high quality 265g art paper.
Printed on A3 format 30x40 (inches: 11.8x15.7) or B2 format 50x70 (inches: 19,7x27,5)
Fits the standard frames. Frame not included.
Packed and shipped in a protective cardboard envelope (30x40) or tube (50x70). Shipping worldwide.
FREE FRAMING - if you buy a frame with your print, we'll frame it for you!